You might think Shakespeare when you turn the curve from the gate into the meadow and see the picturesque Meadowlark Barn, an English country barn with attached silo and 2nd story loft bedroom. Cedar shakes, tall gabled roof and a welcoming red front door greet you at our honeymoon cabin rental near Oklahoma City. Inside you'll discover a "corral" entry and the traditional colors of the country: sunflower yellows, cardinal red, John Deere green. (Hint: As you head up the stairs, a sign on the wall says "Laugh").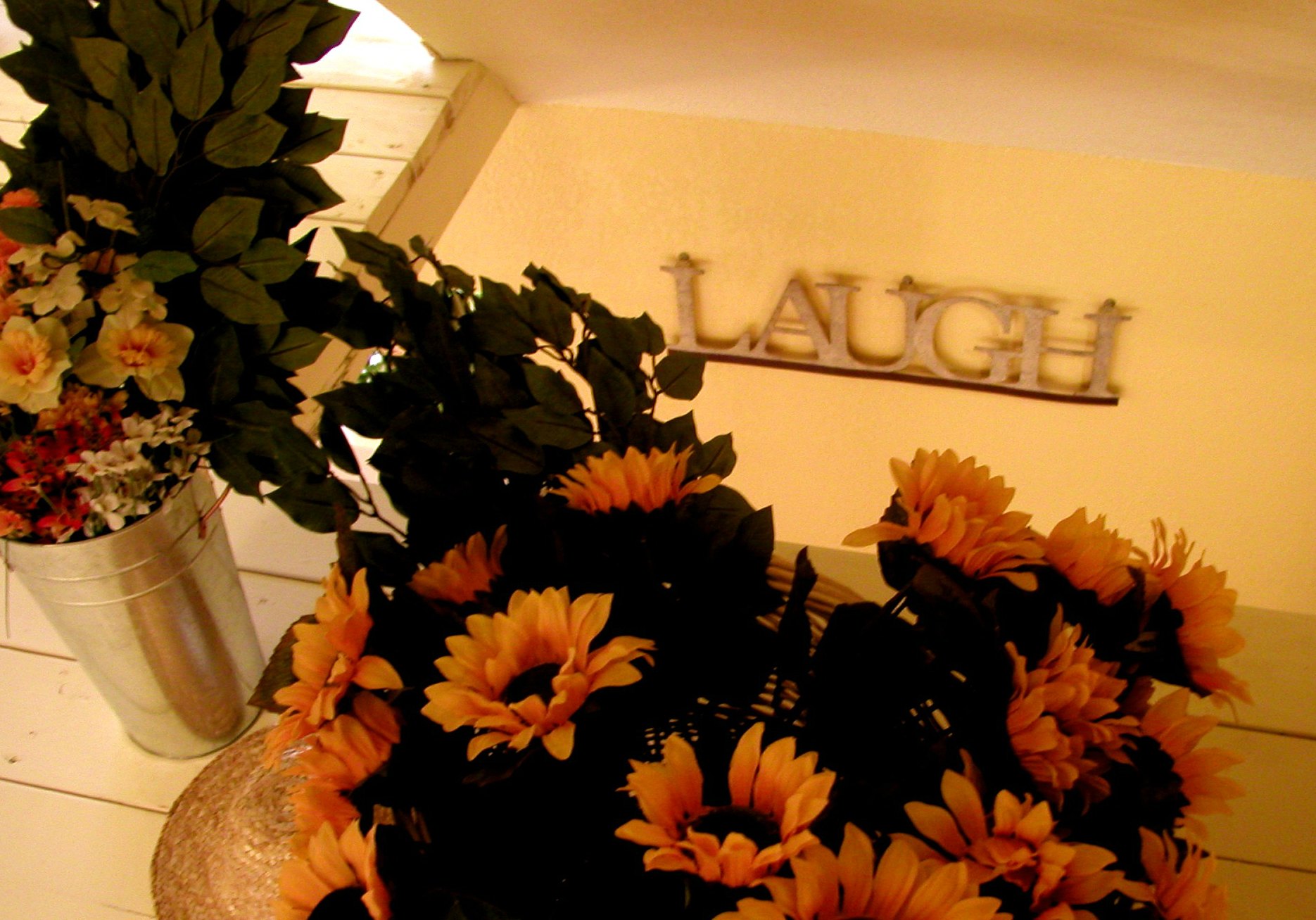 That's because you need a sense of humor and adventure as you turn the corner for the next 6 steps up into the loft. They are fun and unique. After all, this is "tiny living," and we had to get six steps up in a tiny space.)
Your luxurious bed for a king is in the bedroom loft and the bathroom with huge half-round European Spa Shower is upstairs in the silo off the bedroom.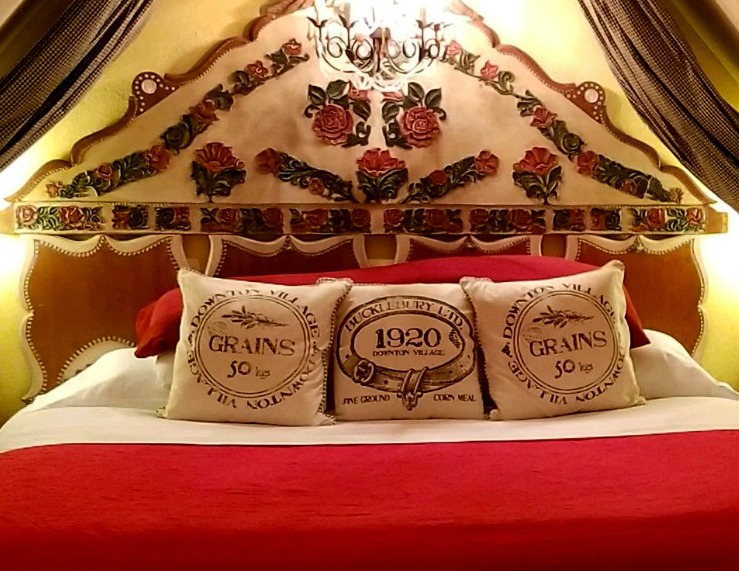 Recognize the bed from Prairie Gypsy at the Arcadian Inn and before that Pleasant Under Glass at Willow Way Bed & Breakfast?
The iconic silo houses your private hot tub porch off the sitting room. Of course what would a porch be without rocking chairs.
Each cottage accommodates 2 adults only. (No infants, children, pets or farmhands allowed.)